52% of data professionals say dashboards are disregarded because they don't get the message across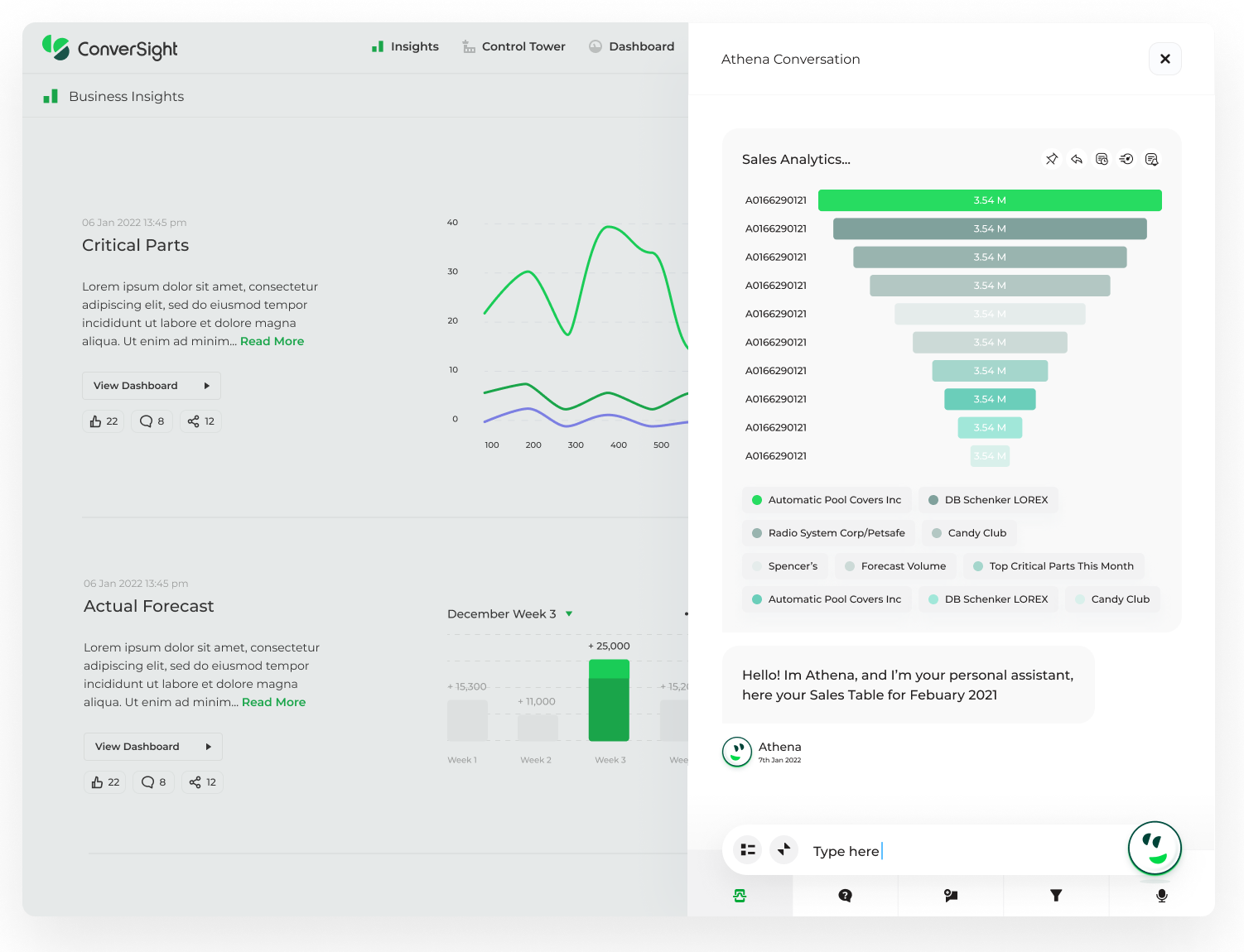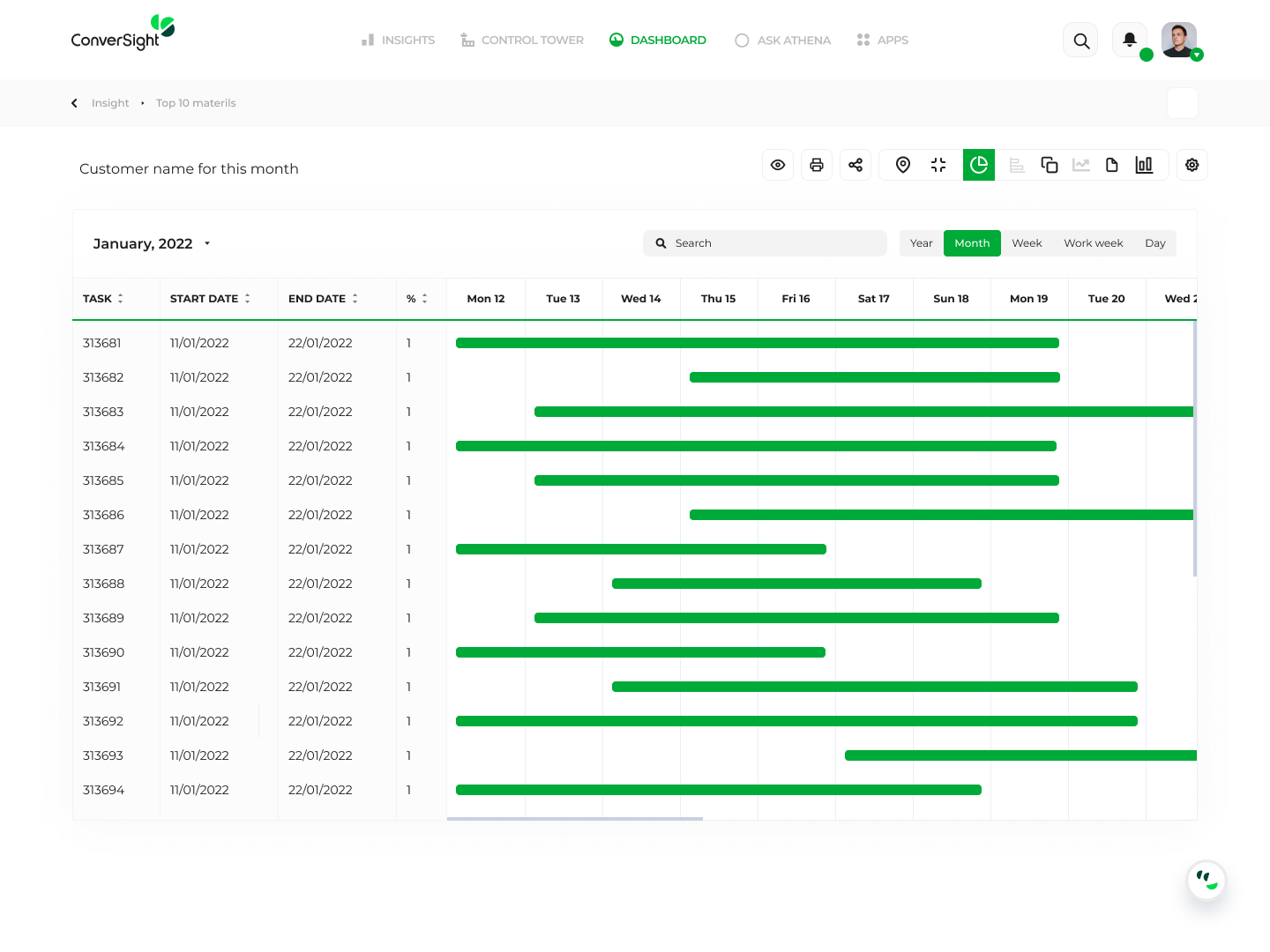 Less development, more time for business analysis
Limited by stagnant data visualization? Athena compiles and visualizes your data with options to switch industry specific views like calendar, gantt chart, pivots, or geo automatically.
Compare sales year over year
Show me the production plan for the next six weeks
Show me the calendar for the next 4 weeks
To get pre-developed visuals – just ask!
For optimized operations and business decisions, leaders need real-time data represented with accurate visuals.
Start your day with proactive insights to easily review data as short stories across departments, review recommendations and share with team members
Auto-generated visuals
Dashboards and reports presented in the perfect visual, generated in seconds.
Industry specific
Get the visuals your industry requires opposed to sifting through 100s of unrelated report styles.
Add custom charts
Leverage our plug & play architecture to add any custom charts.
Collaborate with teams
Share visual insights inside and outside of your organization instead clunky spreadsheets.
Seamless mobile & web interaction
Go into every meeting prepared with the ability to generate reports in mobile and present on the big screen.
Mentioned in Gartner's 2022 Augmented Analytics Market Report
We humanize interactions between systems and its users
We deliver smart solutions that think and talk