52% of data professionals say dashboards are disregarded because they don't get the message across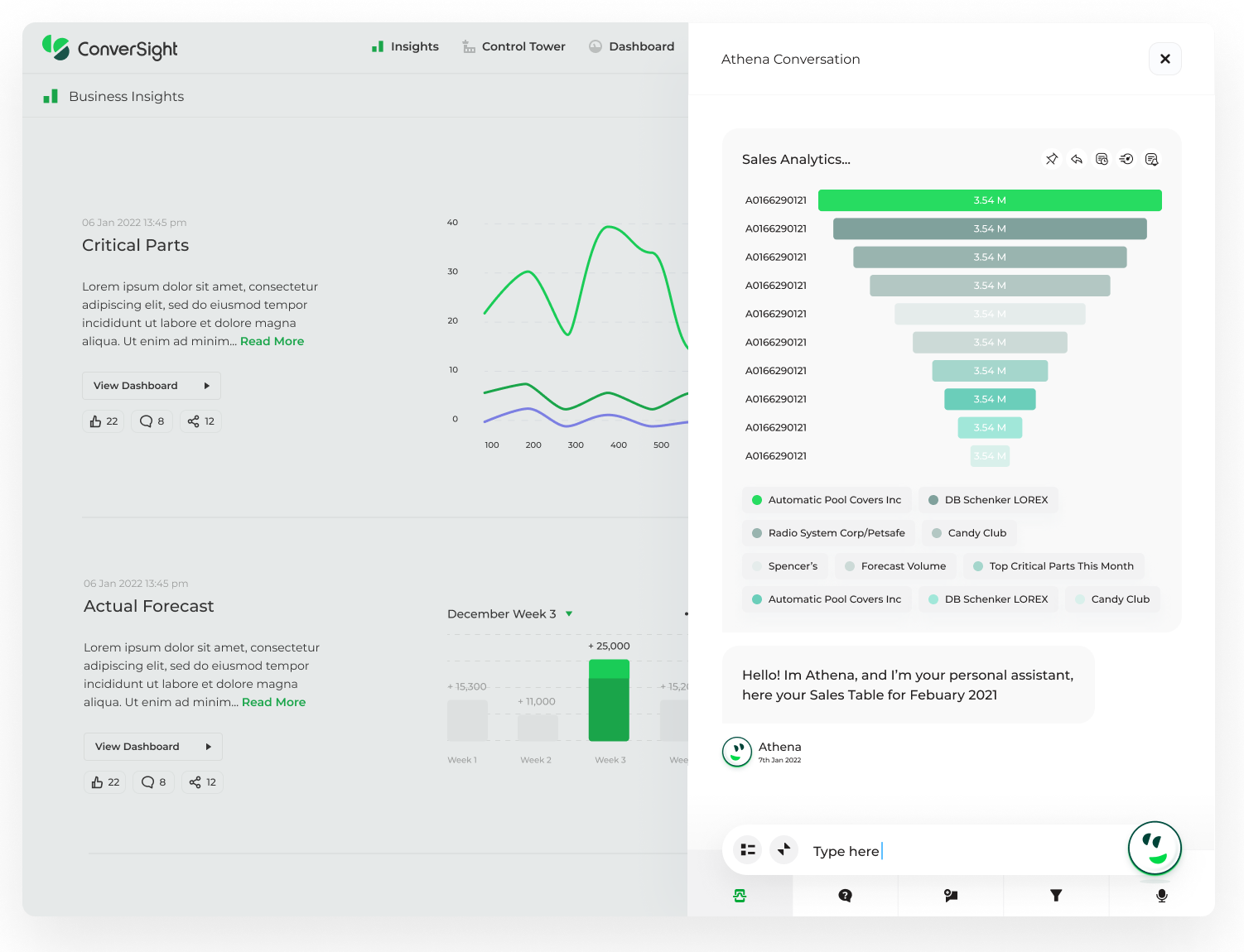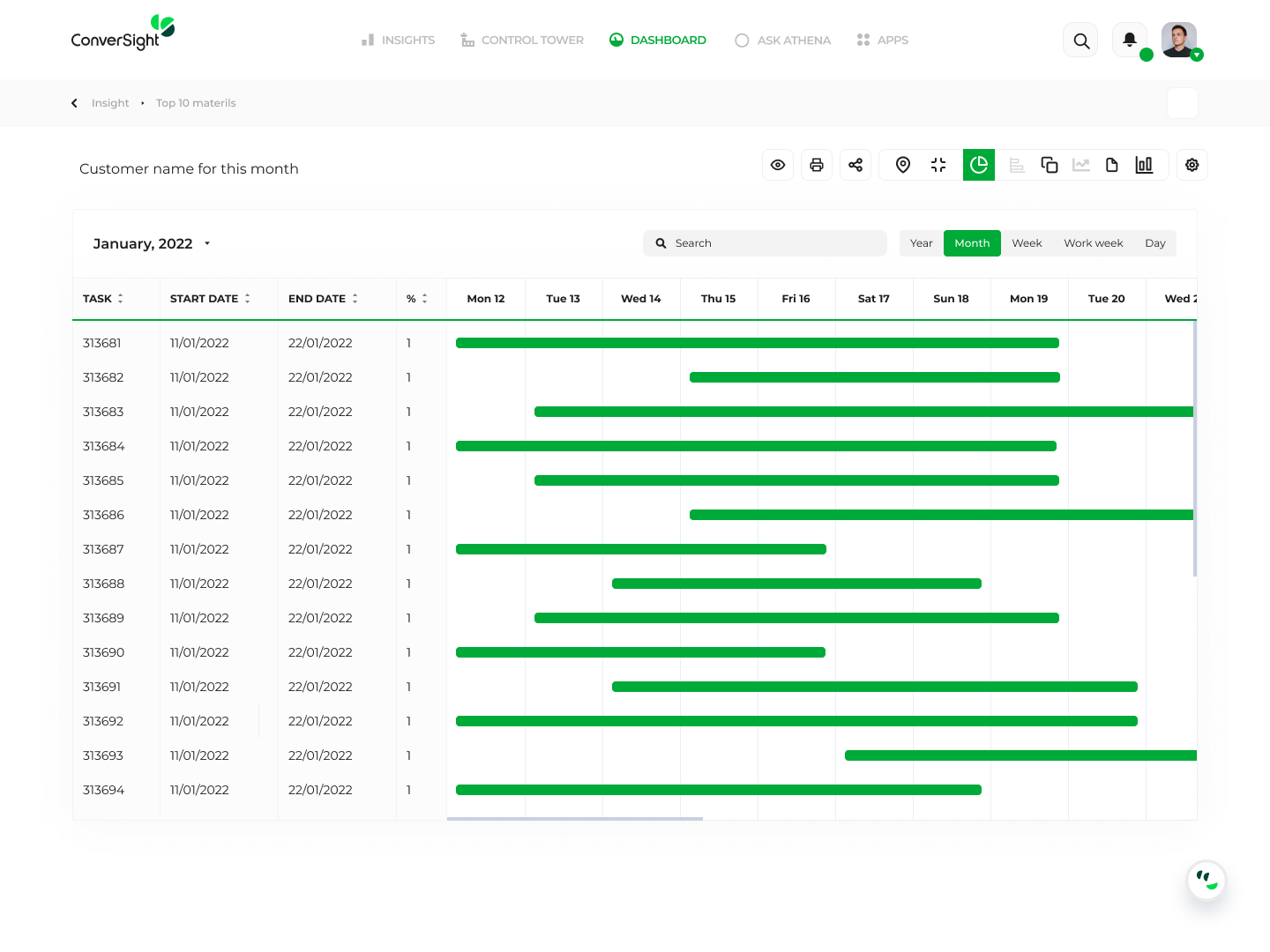 Less development, more time for business analysis
Limited by stagnant data visualization? Athena compiles and visualizes your data with options to switch industry specific views like calendar, gantt chart, pivots, or geo automatically.
Compare sales year over year
Show me the production plan for the next six weeks
Show me the calendar for the next 4 weeks
To get pre-developed visuals – just ask!
For optimized operations and business decisions, leaders need real-time data represented with accurate visuals.
Start your day with proactive insights to easily review data as short stories across departments, review recommendations and share with team members
We humanize interactions between systems and its users
We deliver smart solutions that think and talk